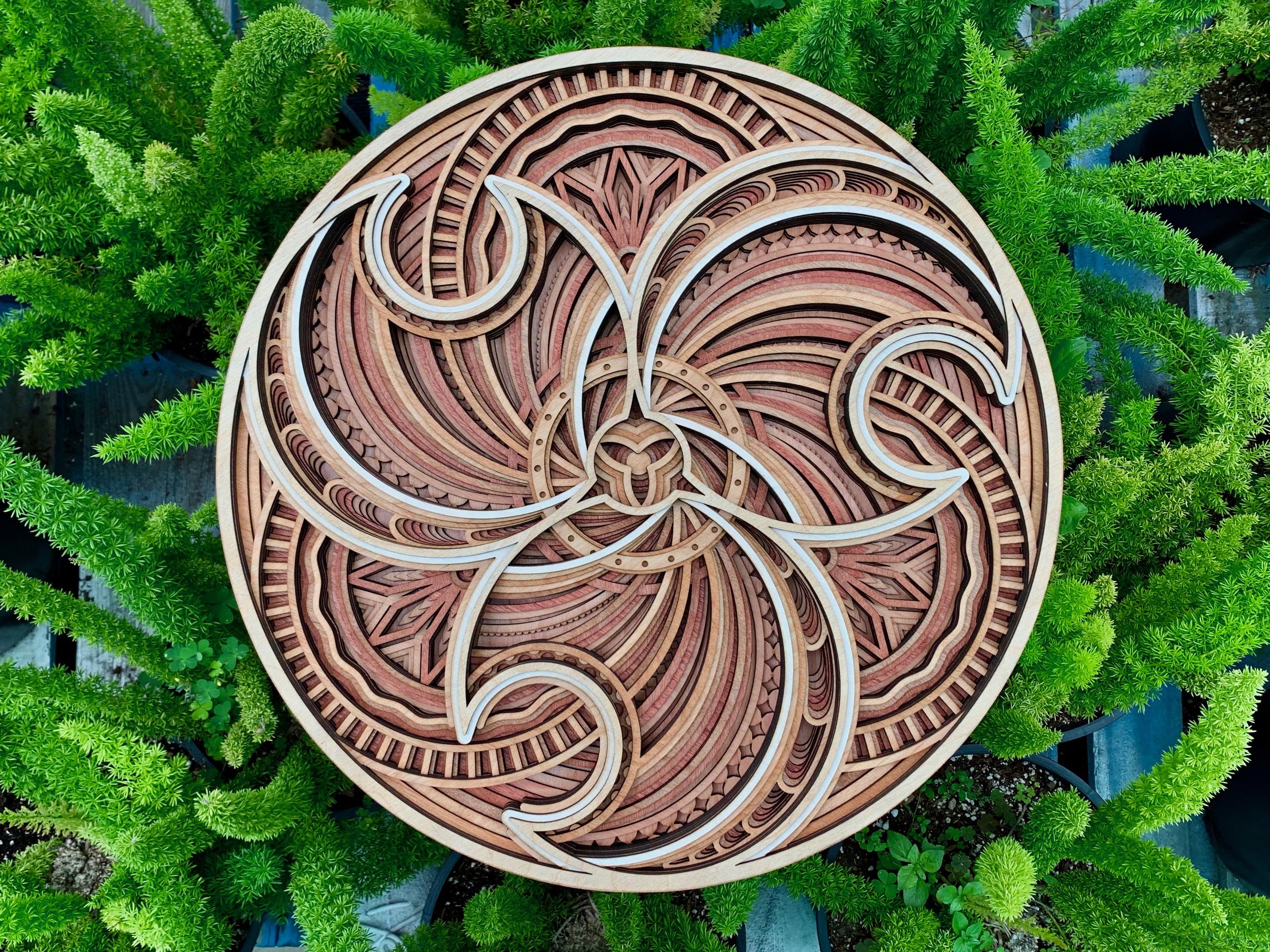 Syzygy
Syzygy is an edition of 33 pieces, all of which are for sale right now. After this sale ends, this design will never be re-issued.
Syzygy has a 16.25" diameter and is composed of twelve layers of wood. It's available in two variations: Wood Tones, or India Ink Black.
As with all of my work, this piece comes with hanging hardware pre-installed on the back, and does not require any framing to hang up.
Each piece is signed and numbered on the back.
Please note International buyers are responsible for any import taxes.
(Click photos to enlarge)
**Please note that I do everything in my power to ensure that the artwork will arrive immaculate and undamaged. If the mail carrier has a bad day, or you drop the piece after you open it, or for any other reason the work is damaged, I consider all my work to have a no-limit, free-repair warranty. If you ship any piece back to me with return postage, I will do everything I can to fix the damage.**
Also there is always natural variation between sheets of plywood, and sometimes different shipments of the same variety can have a wide range of colors. Photographing these pieces has also proved consistently difficult. I do not guarantee that the shipped to you will exactly match the photos of the prototype.
I endeavor to make my work as robust as possible, but the designs are still delicate and need to be handled with care. As for most artwork, best practice is to keep these pieces out of prolonged direct sunlight or excessively humid environments.